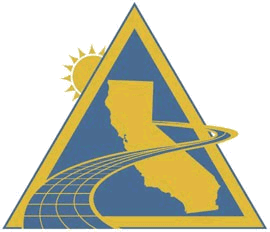 California Water and Environmental
Modeling Forum
2011 CWEMF Annual Meeting Notice
The California Water and Environmental Modeling Forum will hold its 17th Annual Meeting from Monday, February 28 through Wednesday, March 2, 2011 at the Asilomar Conference Center near Monterey, California.
Theme and Program
The theme of the 2011 Annual Meeting is "Bringing Together the Disciplines for Creative Water Solutions" and the program includes:
Over 20 sessions on a wide variety of topics including:
Technical Analysis in Support of California Water Plan Update 2013

2010 DSM2 Developments

2010 DSM2 Applications

Multi-Dimensional Delta Modeling

2010 Developments and Applications of CalLite

Bay-Delta Conservation Plan Modeling Activities

Pop-Up Talks I and II: 5-minute Overviews of Modeling Work

Climate Change Modeling

Modeling and Forecasting Drinking Water Quality

Effects of Climate Change on Water Supply, Demands, and Ecosystems

WARMF Modeling

Development Updates of CalSim 3.0

Sediment Transport Modeling

Modeling for Creative Delta Water Solutions

IWFM & IDC 2010 Enhancements and Applications

San Joaquin River Restoration Modeling

River, Estuary, and Land Modeling

2010 HydroGeoSphere Enhancements and Applications

Estimating in-Delta ET and Municipal Uses


Keynote Presentation by Arthur Baggett of the State Water Resources Control Board

Presentation of the Hugo B. Fischer, Career Achievement, and Distinguished Life Membership Awards (nominations due Friday, January 14, 2011)

Two Evening Socials

Poster session. If you would like to participate in the poster session, please email cwemf@cwemf.org with your name, affiliation and poster title by Friday, February 4, 2011.


Annual Business Meeting
Click here for the 2011 Annual Meeting Program

(final update)
Registration
To register online for the 2011 CWEMF Annual Meeting, please click the REGISTER NOW button below. You may also register by completing the Registration Form and mailing it and the appropriate fee to the CWEMF. Please register by Sunday, February 13, 2011 for the early registration discount. If you wish to stay at Asilomar, please complete the Asilomar Housing Form and submit the form and payment to Asilomar following the instructions on the form. The price of your room includes three meals per day (six total). If you decide to stay off-site, you may purchase a meal ticket at Asilomar.
Students Free
The 2011 CWEMF Annual Meeting is free for students (a $275 value) after signing up for a student membership ($10). In addition, the CWEMF is offering student lodging and meal scholarships (a $120 value) that includes two nights lodging at the Monterey Youth Hostel International and six meals at the Asilomar Conference Center. To apply for a student scholarship, please click on "Register Now" above, select the Student Registration Option and then click the "Register Now" button on the registration page.
Professional Development Hours
Your attendance at the 17th Annual Meeting will entitle you to earn up to 20 Professional Development Hour (PDH) units, which many licensure and certification agencies require to demonstrate continuing professional competency. In general, one PDH is equal to one full hour of attendance. Reporting is done on an honor basis where attendees maintain their own records and email to CWEMF the number of hours in attendance.
If you have any questions, please contact the CWEMF at cwemf@cwemf.org or (916) 833-6557.